Regular price
Sale price
$28.00
Unit price
per
Sale
Sold out
Helps the mind & body calm and relax itself with natural healing oils. Daily use on the bottom of feet, wrists, and neck to help keep anxious feelings at bay
Scent profile: Lavender + Vetiver + Chamomile
A calming hug of woodsy lavender boldly blends with the leathery zest of vetiver, all while laced in a delicate floral of chamomile.
Anxiety is the ultimate buzzkill. It's an emotionally draining storm that breeds panic, fear, and stress in even the most serene souls. The Anxiety Sucks Roller combats these flustered feelings and awakens a sense of serenity and calmness.This purposefully crafted essential oil blend is thoughtfully designed to bring peace to your mind and relief to your body.
GEMSTONE INFUSION
Smoky Quartz Point: One of the most powerful stones for grounding & balancing as its gentle healing force anchors you to our ever-spinning planet. This stone helps to calm & clear out negative emotions so that light & positivity may enter your heart.
HERBAL INFUSION
Lavender + Rose: Helps calm and ground the body
ABOUT THE MAKER


Hi, I'm Jess! this is my Little Shop of Oils. I create uniquely handcrafted candles, mists and essential oil blends aimed to offer holistic healing benefits. Though it may sound strange, it was anxiety that ignited the flame that drove me to create this labor of love.

I thrive on creativity. My happy place is at home, diligently working on arts and crafts. I struggle with anxious thoughts and feelings regularly, and this artistic outlet eased the tension that accompanied my anxiety. I also find great joy in helping others. I spent many years as a doula and truly enjoy how rewarding it is helping to support women. I knew I wanted to find a way to evolve my passion for creating into a career, but after a handful of failed business venture attempts, the emotional weight of my anxiety was amplified. I sought relief in self-care practices, crystals, and essential oils. Everything is handcrafted in Costa Mesa, CA using natural ingredients.
Share
View full details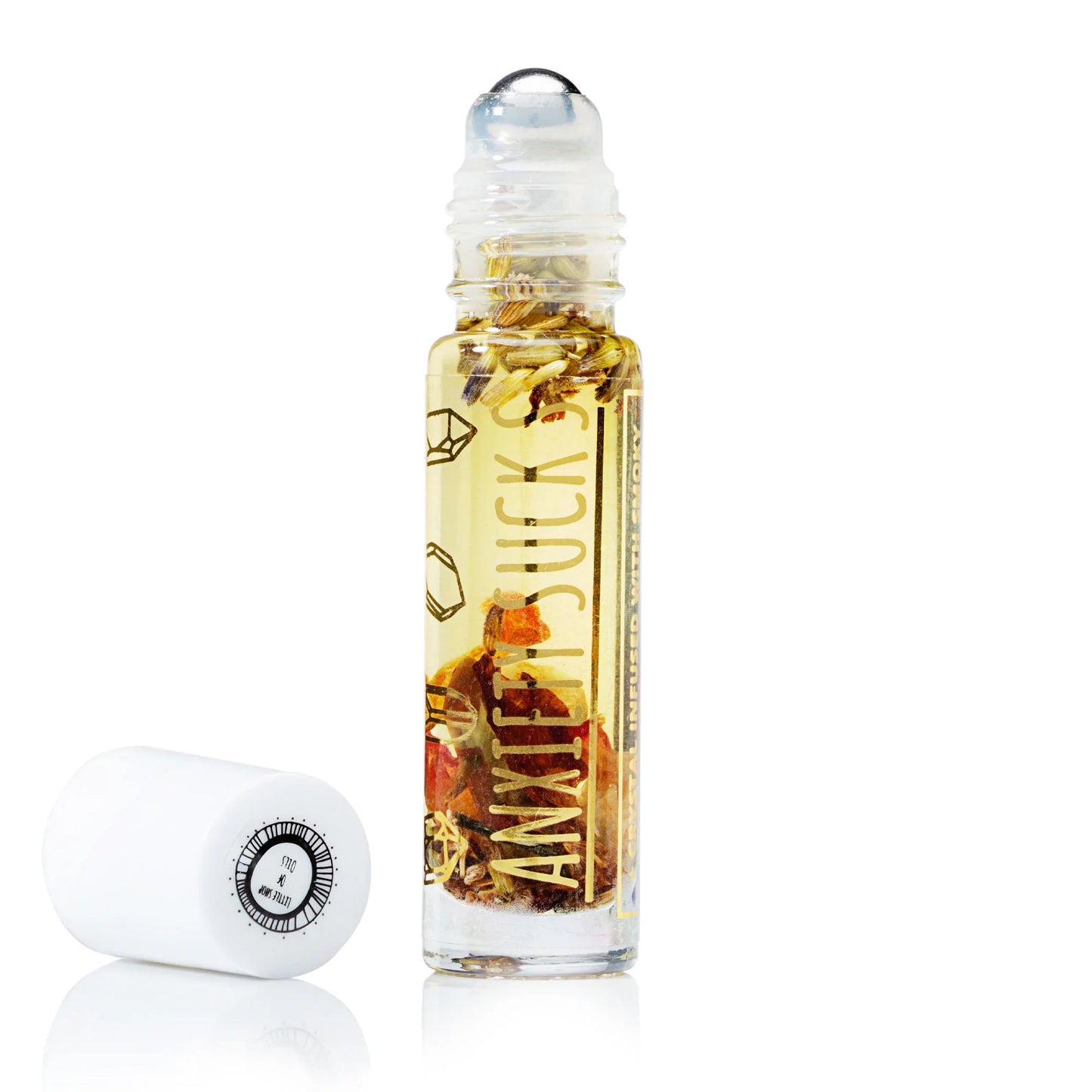 Thank you for shopping small with us!
When you shop at Redemption you are also supporting so many makers and artists that pour their hearts and souls into their craft. We make ongoing monthly donations to efforts we feel passionate about so your purchase impacts our community more than you know! How you spend is a vote for the world you want and we are truly grateful for every purchase. Thank you for being here!
our story