Regular price
Sale price
$28.00
Unit price
per
Sale
Sold out
CHILL REACTION is like the other side of the pillow, but for tired sore muscles. A frosty blend of therapeutic essential oils—blue tansy, ylang-ylang, and wintergreen—deliver a cooling sensation to help enhance relaxation and calm the nervous system. In addition to the cool comfort of the all-natural essential oils, CHILL REACTION is enhanced with magnesium to reduce pain and inflammation. Key Ingredients: Magnesium reduces swelling, inflammation, and pain. Therapeutic Essential Oil Blend creates warming and cooling sensation to ease pain and encourage relaxation. Menthol is a natural topical analgesic that provides soothing relief from pain.

Why Magnesium?
Magnesium is one of the only minerals that can be absorbed transdermally. In addition to being ingested, it can also be applied directly to your skin, promoting better health (lowering risk of the yucky stuff listed above) and aiding in stress reduction, better sleep, muscle recovery, and pain relief. And since topical magnesium also bypasses digestion, higher doses of this key mineral can be delivered.

While imperative to overall whole-body health, Magnesium is also an athlete's best friend (well, maybe second best—after dogs.) It's effects on muscle function, recovery, and performance are huge. Here are a few of the athletic-related abilities of our favorite miracle mineral:
Improves proper muscle function

Helps prevent muscle injury by contributing to flexibility

Reduces cramping by maintaining electrolyte balance and reducing lactic acid buildup.

Acts as an anti-inflammatory, making it a great method for reducing any swelling, joint pain, and other post-workout inflammation.

May help reduce lower back pain and improve mobility issues

Reduces risk of future injuries
ABOUT THE MAKER

At Peace Love Rally, magnesium is kind of our thing. All our products are loaded with it! Magnesium is essential to electrolyte balance and is best known for its superpowers in quelling soreness and inflammation. It can even help you sleep better! Magnesium is also one of the only minerals that can be absorbed transdermally, which is why we put it in a hydrating, mess-free, roll-on formula. Since topical magnesium also bypasses digestion, higher doses of this key mineral can be delivered right where you need it most. What's not to love?

Each one of our blends have been meticulously and lovingly crafted to enhance recovery, provide pain relief and calm those muscles, even under the most challenging circumstances. Plant-based ingredients, essential oils and muscle-soothing magnesium are selected, sourced and blended with intention and thoughtfulness. We've responsibly borrowed from Mother Nature's bounty and ethically applied science and research to enrich your mental wellness, physical comfort, and overall good vibes. Whether recovering from a workout, managing daily aches & pains, or just in need of a little serenity, our Recovery Balms will help relax your muscles and calm your nerves. ✌️
Share
View full details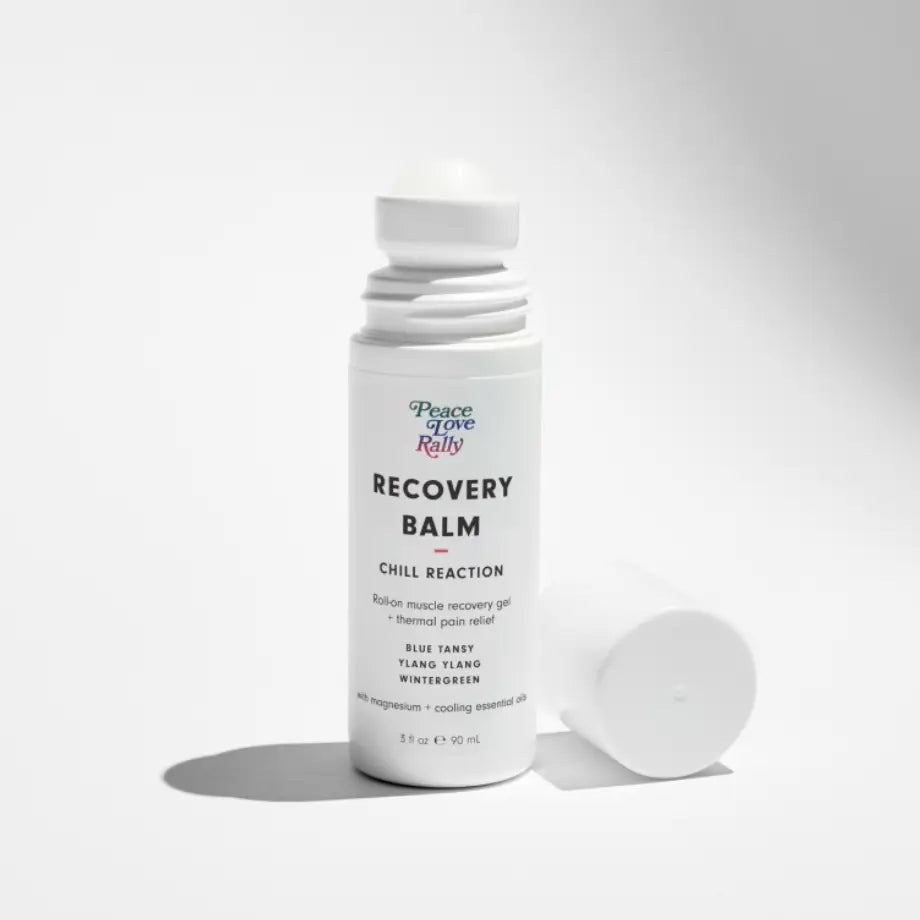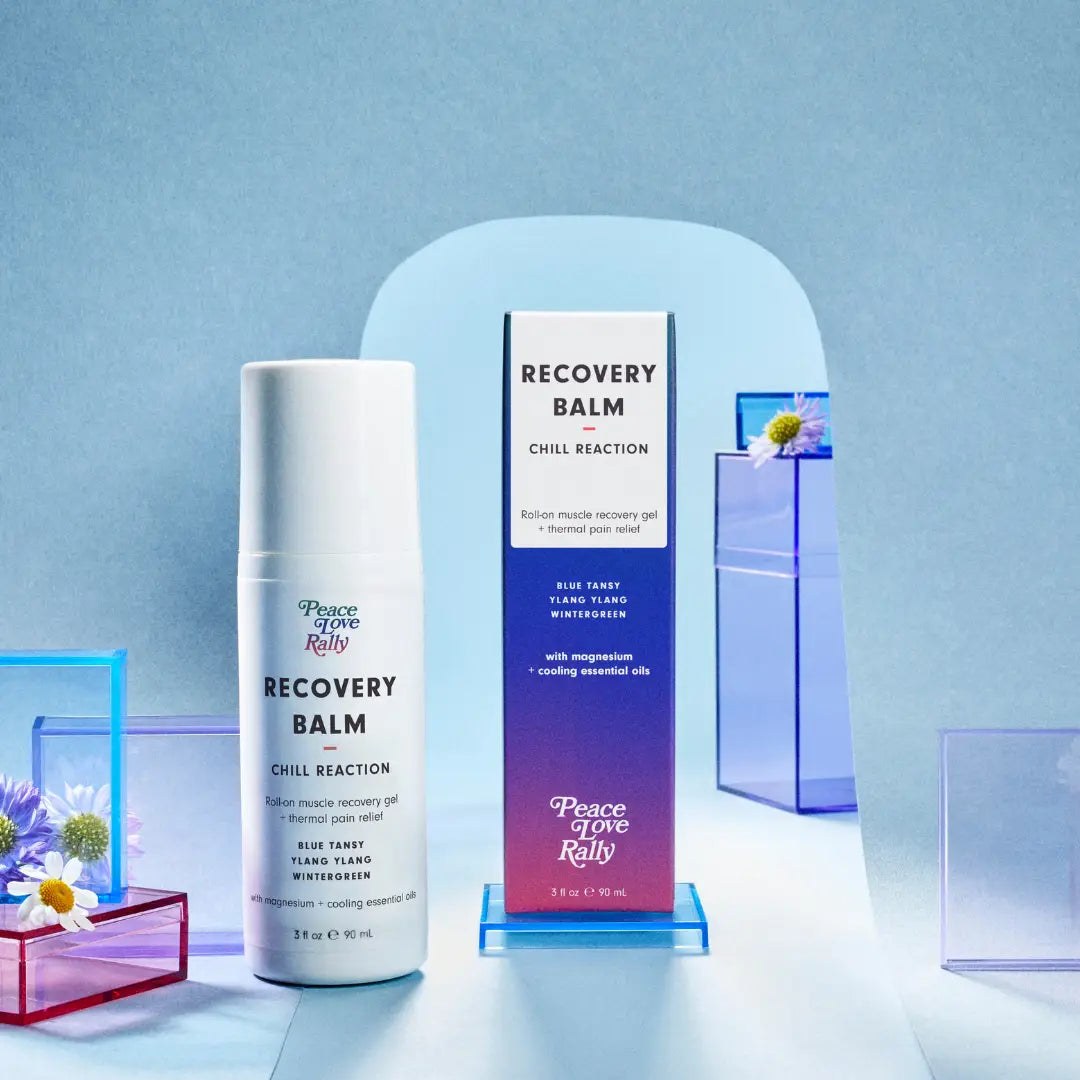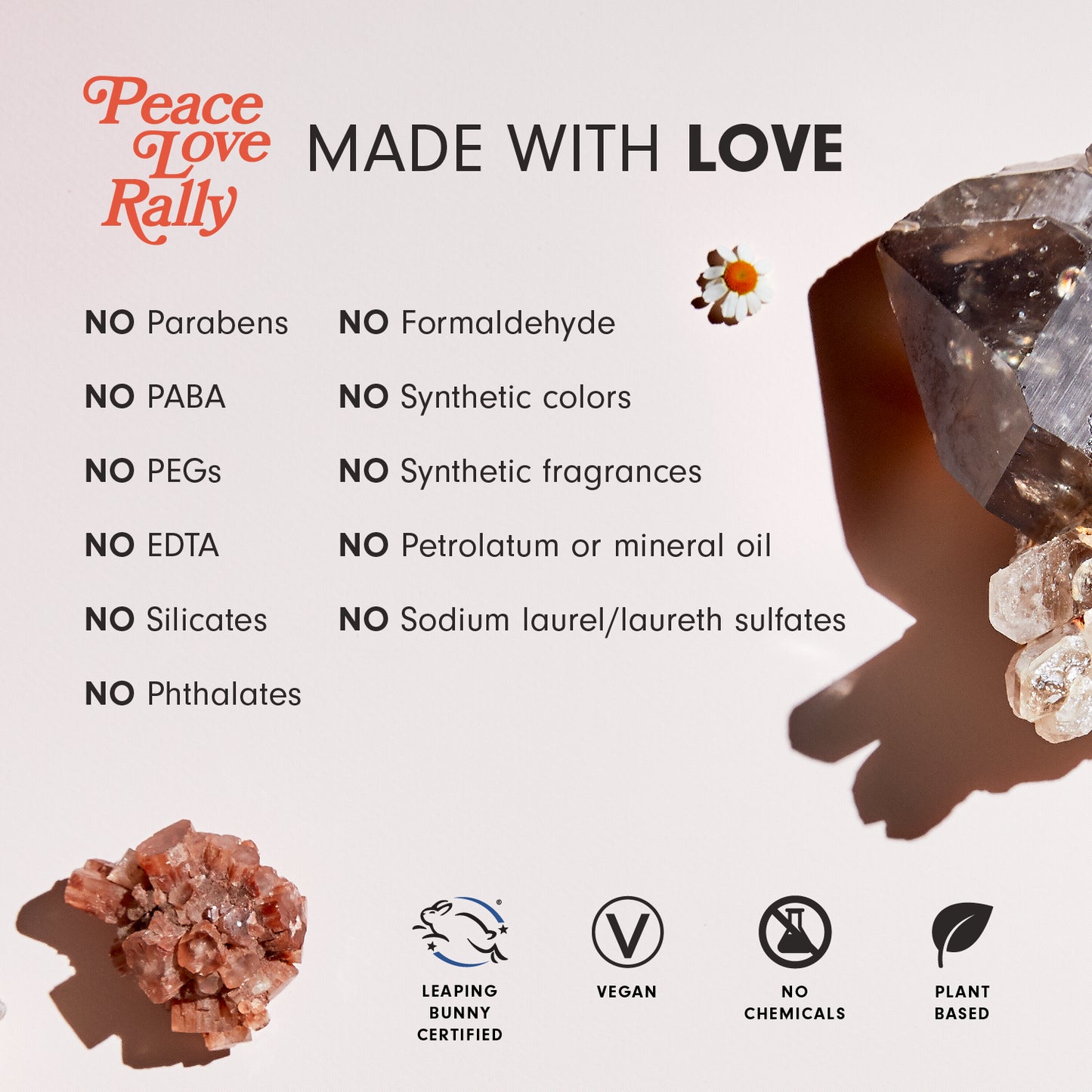 Thank you for shopping small with us!
When you shop at Redemption you are also supporting so many makers and artists that pour their hearts and souls into their craft. We make ongoing monthly donations to efforts we feel passionate about so your purchase impacts our community more than you know! How you spend is a vote for the world you want and we are truly grateful for every purchase. Thank you for being here!
our story