Regular price
Sale price
$42.00
Unit price
per
Sale
Sold out
This Ritual Kit comes with:
-Gold candle for attraction, charm, confidence, and protection
-Black candle for protection and banishing negativity -Lemongrass essential oil, used to represent Mercury and psychic awareness
-Black tourmaline for protection and grounding
-Labradorite for psychic protection and amplification of healing properties
-Mini lavender bouquet for peace, purification, sleep, clarity, and protection. Lavender is also an herb that represents Mercury.
-California white sage stick for purification and cleansing. Organically farmed. -Quartz crystal for additional protection and healing
-Holy palo santo wood from South America for sealing in good energies and welcoming positivity.
-Turkey feather to aid in wafting the purified smoke.
Each kit is packaged inside a clear pillow box, and includes instructions printed on 100% recycled paper
Our herbs and flowers are cultivated on small local farms, or are sustainably wildcrafted. Our herbs and flowers are cultivated on small local farms, or are sustainably wildcrafted. Please note that a normal amount of "shedding" may offer to the dried herbs they may shift during transit. 
Our varied sage comes from two places: an organic sage farm, and from an Indigenous friend who wild crafts according to their tradition and who wishes to share healing tools with the world
Our Palo Santo is sourced from an association in Ecuador that works to reforest, educate, and provide income for their community.
ABOUT THE MAKER

J. Southern Studio is a woman owned and operated design house, based in Los Angeles since 2010. We create adornment and wellness objects with intention, supporting the personal pursuit toward manifestation, connection, and alignment with the Earth and energies around us. Our Ritual Collection celebrates and unites us with our collective ancient past, and awakens our curiosities through ceremony and practice. Inspired by traditional herbal smoke rituals from around the world, crystal healing philosophies, candle magick theory, and the use of aromatherapy, these tools allow us to transcend generations by anchoring us to our roots and helping carve the way for those who come after us. All Ritual Kits, Candles, and Apothecary are thoughtfully handcrafted in small batches, and are sustainably sourced. To keep in step with our ethos, all items are made to order by hand and in small batches.
Share
View full details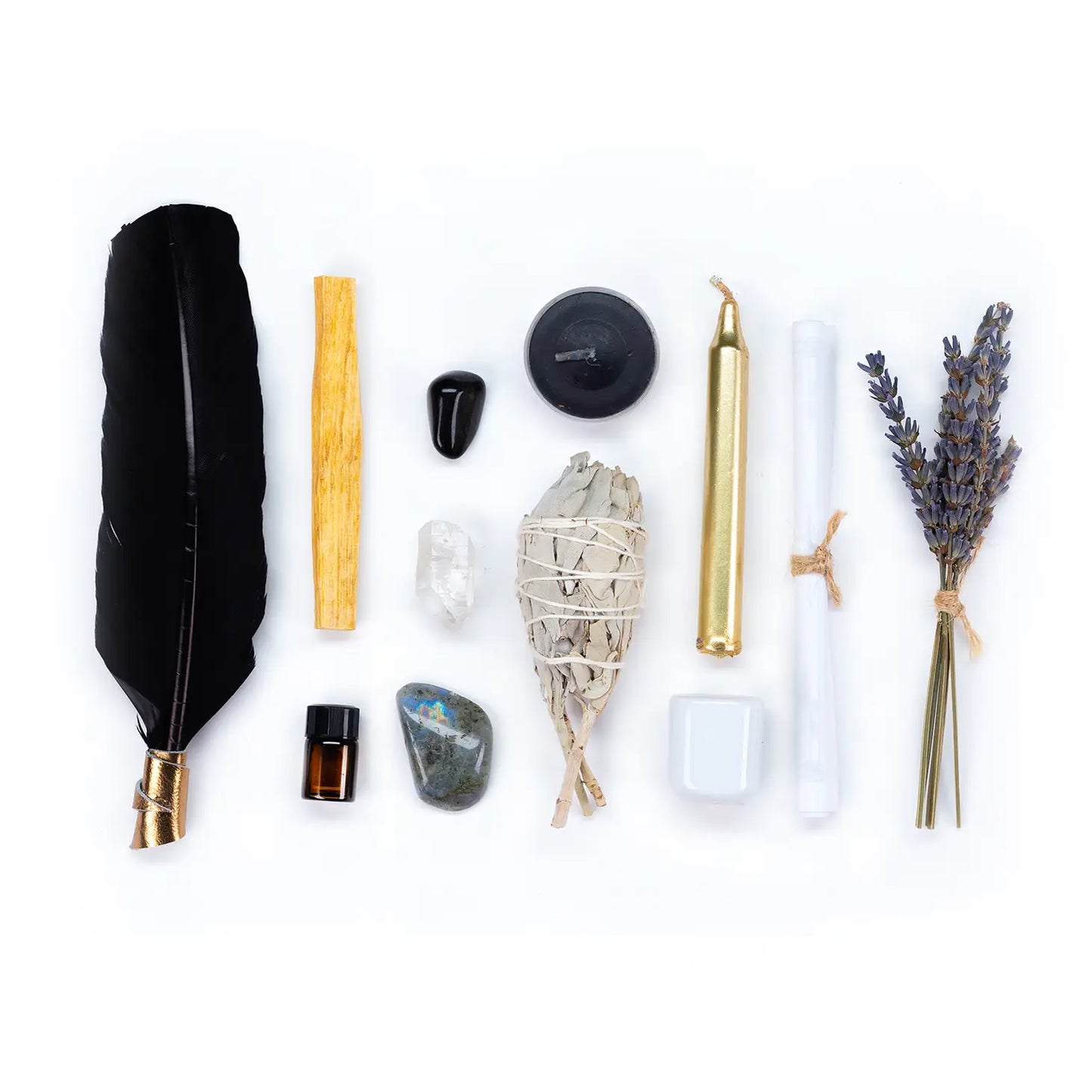 Thank you for shopping small with us!
When you shop at Redemption you are also supporting so many makers and artists that pour their hearts and souls into their craft. We make ongoing monthly donations to efforts we feel passionate about so your purchase impacts our community more than you know! How you spend is a vote for the world you want and we are truly grateful for every purchase. Thank you for being here!
our story