Regular price
Sale price
$16.00
Unit price
per
Sale
Sold out
Meet the only tea designed for the afternoons. We combined organic tea with 19 superfoods that help with natural energy, focus, digestion, deep sleep, and more

What are the benefits of NoonBrew?
NoonBrew contains all natural organic adaptogens, mood-enhancing superfoods, and oolong tea. Our proprietary blend of ginseng, dendrobium, astragalus, and Adaptogen mushroom blend will enhance energy levels, strengthen immunity, and provide you with VVS diamond level clarity and focus.
Will NoonBrew impact my sleep? 
We designed NoonBrew to not only give you energy, but also promote deeper sleep cycles. We added L-Theanine and Lemon Balm which both have been shown to improve sleep at night while providing calm and soothing effects during the daytime.
How does NoonBrew taste?
You know that classic iced tea taste? NoonBrew tastes exactly like that with hints of citrus and a golden hue from turmeric. It's packed with 19 superfoods, adaptogens, and mushrooms, but refreshing enough for any occasion that needs an extra zing.
How do I make NoonBrew?
The best way to make NoonBrew is to add 1 teaspoon to 8 ounces of cold water, mix it up with a spoon or frother, and then add ice and a squeeze of lemon. We're also fans of adding it to smoothies, protein shakes, and flavored sparkling water.
Is there sugar in NoonBrew Superfood Tea?
There are no artificial or processed sweeteners in NoonBrew. We use a combination of Monk Fruit juice extract, orange juice, and lemon juice extract, which contains only trace amounts of sugar. Monk Fruit is also a zero glycemic index food, making it diabetic and keto friendly!
2500+ five star reviews!
10 servings/ pack = $1.60/ serving
ABOUT THE MAKER

For as long as we can remember, we ran into the same daily problem - the afternoon slump.

We'd normally just drink another cup of coffee to get through it, but the 2nd cup just wasn't the same. It'd give us a temporary boost of energy, but would leave us anxious, jittery, and overtime started to negatively impact our sleep at night.

That's when the idea of NoonBrew came about. We loved a refreshing iced tea and thought, "what if we combined tea with different superfoods, mushrooms, and adaptogens all designed to help us beat the 2pm wall?"

Allan's background is in herbal medicine and he immediately got to work trying to blend the perfect ingredients for clean energy, calm focus, and digestion support.

After hundreds of test batches, he finally found the winning combination:

Ashwagandha, Maca, and L-Theanine for focus, mood-support, and better deep sleep at night
Ginger, Turmeric, and Ginseng for a healthier digestion and faster metabolism
A mushroom blend of Chaga, Cordyceps, Reishi, and Lion's Mane for energy, stamina, and overall immunity
Organic Oolong Tea which contains some of the highest polyphenols and antioxidants of any tea
What started as a personal project to help us beat the afternoon slump is now enjoyed by thousands of people every day. We're happy you're here to share this journey with us, and we hope you'll love NoonBrew as much as we do.
Share
View full details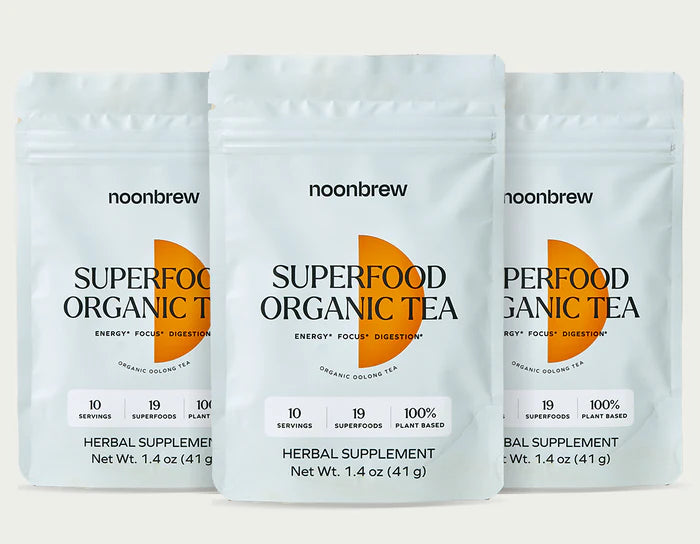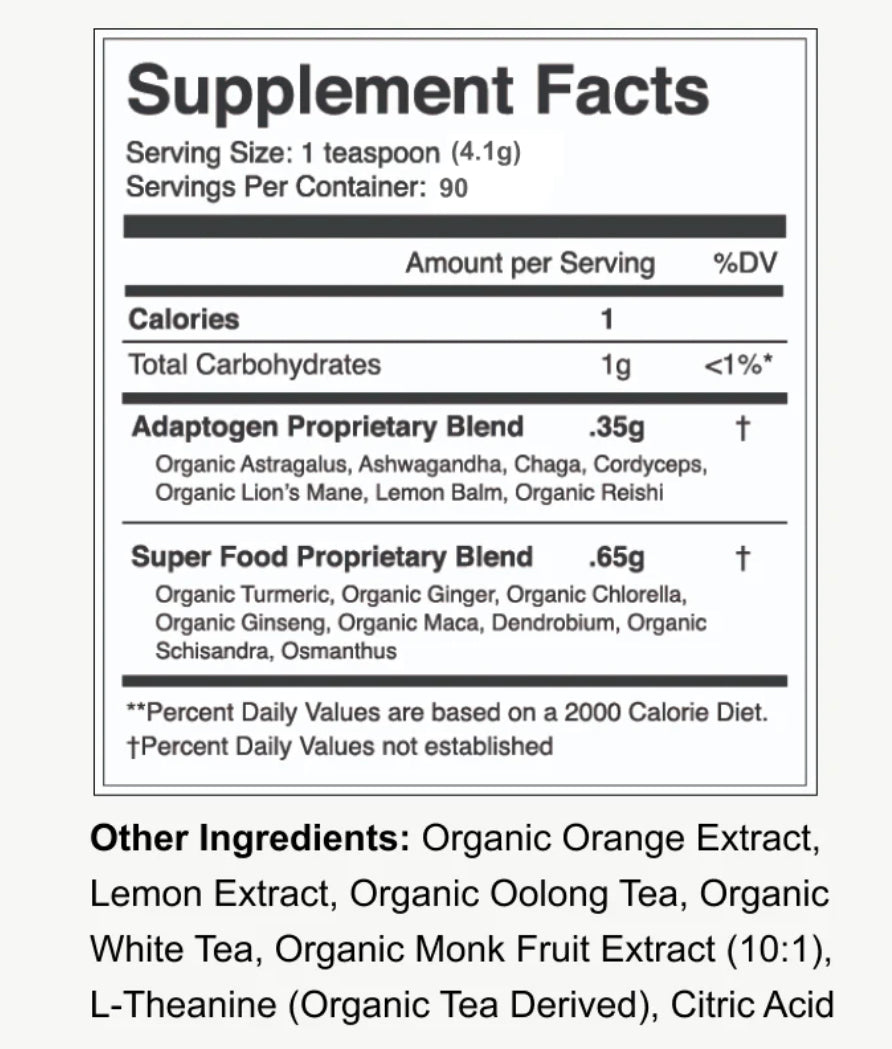 Thank you for shopping small with us!
When you shop at Redemption you are also supporting so many makers and artists that pour their hearts and souls into their craft. We make ongoing monthly donations to efforts we feel passionate about so your purchase impacts our community more than you know! How you spend is a vote for the world you want and we are truly grateful for every purchase. Thank you for being here!
our story