Regular price
Sale price
$20.00
Unit price
per
Sale
Sold out
For those looking to kick it up a notch, our Loose Leaf Chai Masala blend is a black tea based spiced tea rooted in Indian tradition. Our special twist comes from our Palo Santo shavings, an Earl Grey tea base, and pink peppercorns, which are blended alongside ginger, cardamom, star anise, cinnamon, and cloves. This special blend is available in loose leaf form to allow for the best possible steeping in boiling water. The tea can then be strained and combined with milk and sugar, or enjoyed totally on its own. Each package contains just over 50g of loose leaf tea.
ABOUT THE MAKER

Palo Santo, which means holy wood, is a sacred tree that grows in select parts of South America. This tree species is known for its healing properties and has a deep spiritual history. Burned as a cleaning incense and used as a smudging tool to release a physical space from negative energy, Palo Santo wood invites practice with intention. Unbeknownst to many, the wood can also be brewed into a tea or used as a culinary flavoring. Our goal is to spread the love for this remarkable tree and bring Palo Santo to the people all over the world in the form of delicious teas. SANTO is committed to the sustainable harvesting of palo santo and our product is made in harmony with the earth and our fellow man. Our wood has been wild foraged, hand cut, and imported from Colombia. SANTO collects ONLY fallen branches and tree trunks, which allows for the continued life of the tree; live trees are never to be cut. Our other herbs and botanicals are all organic certified and responsibly sourced.
Share
View full details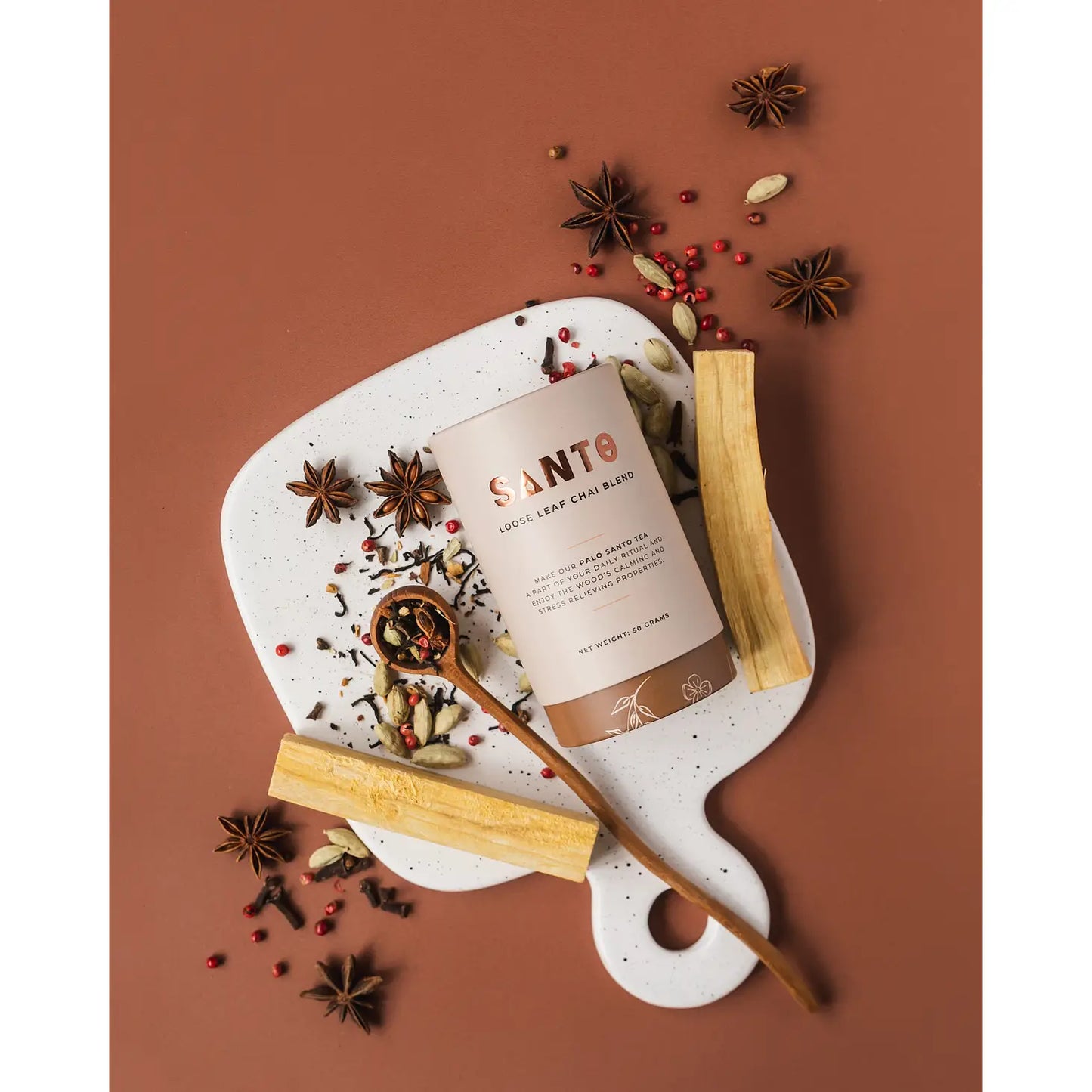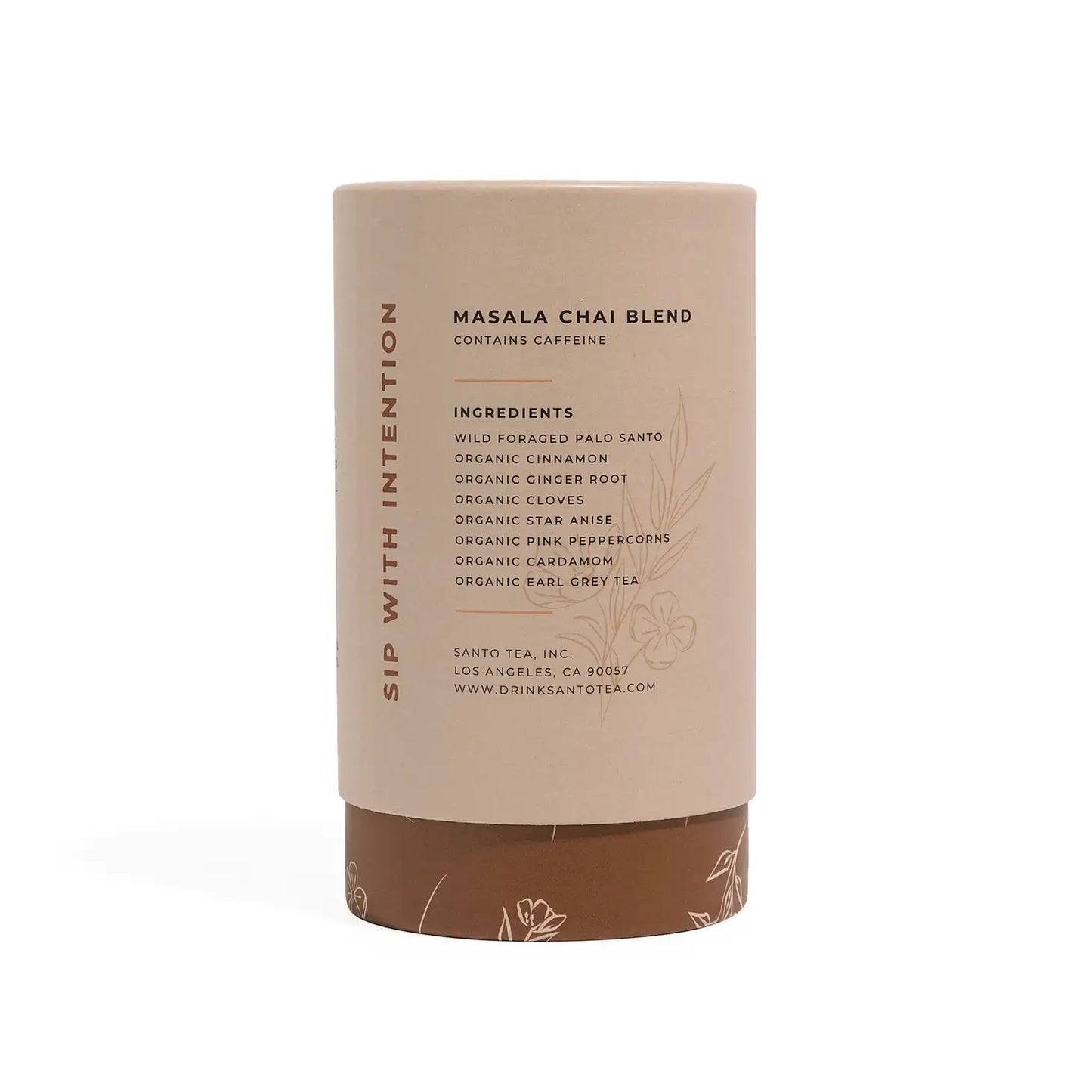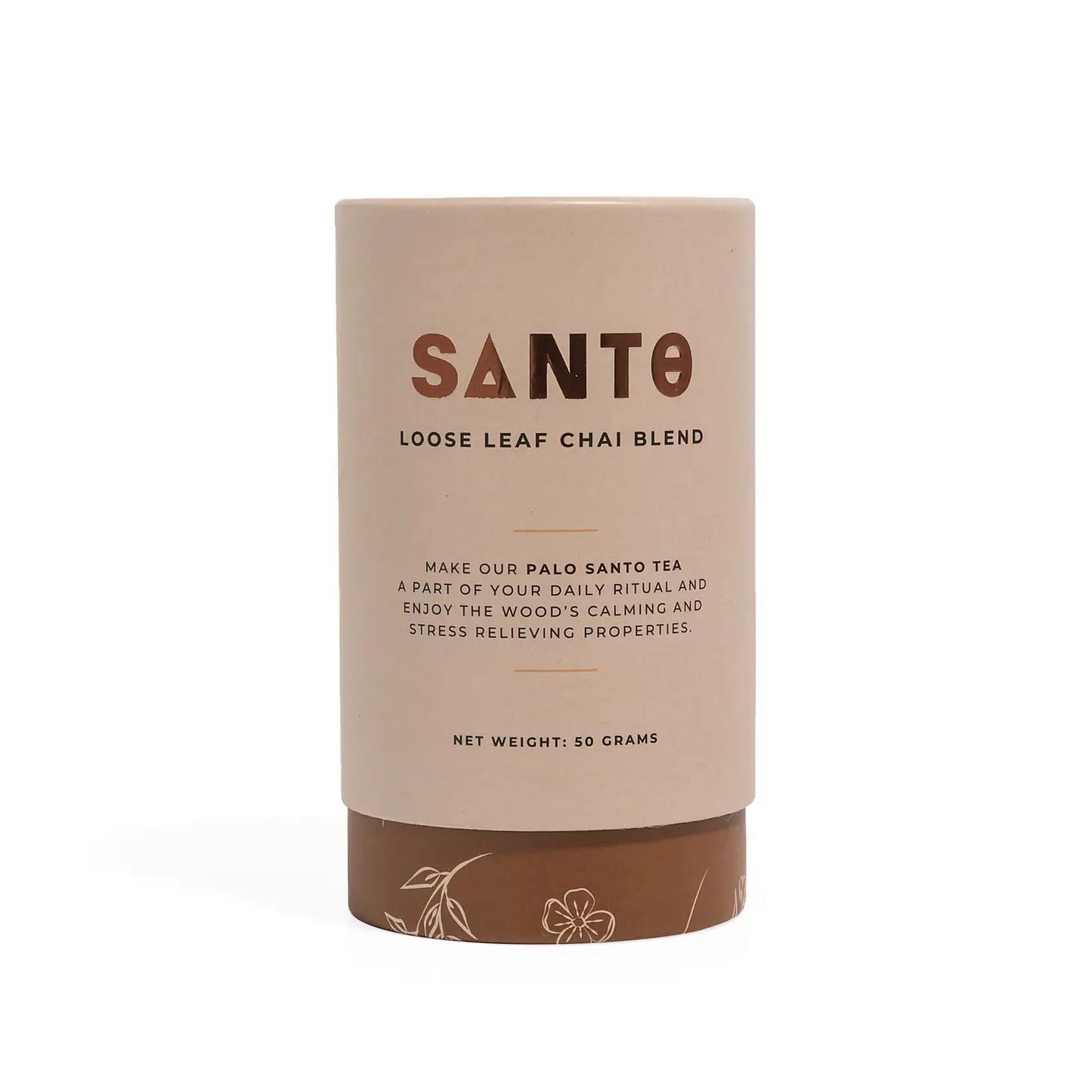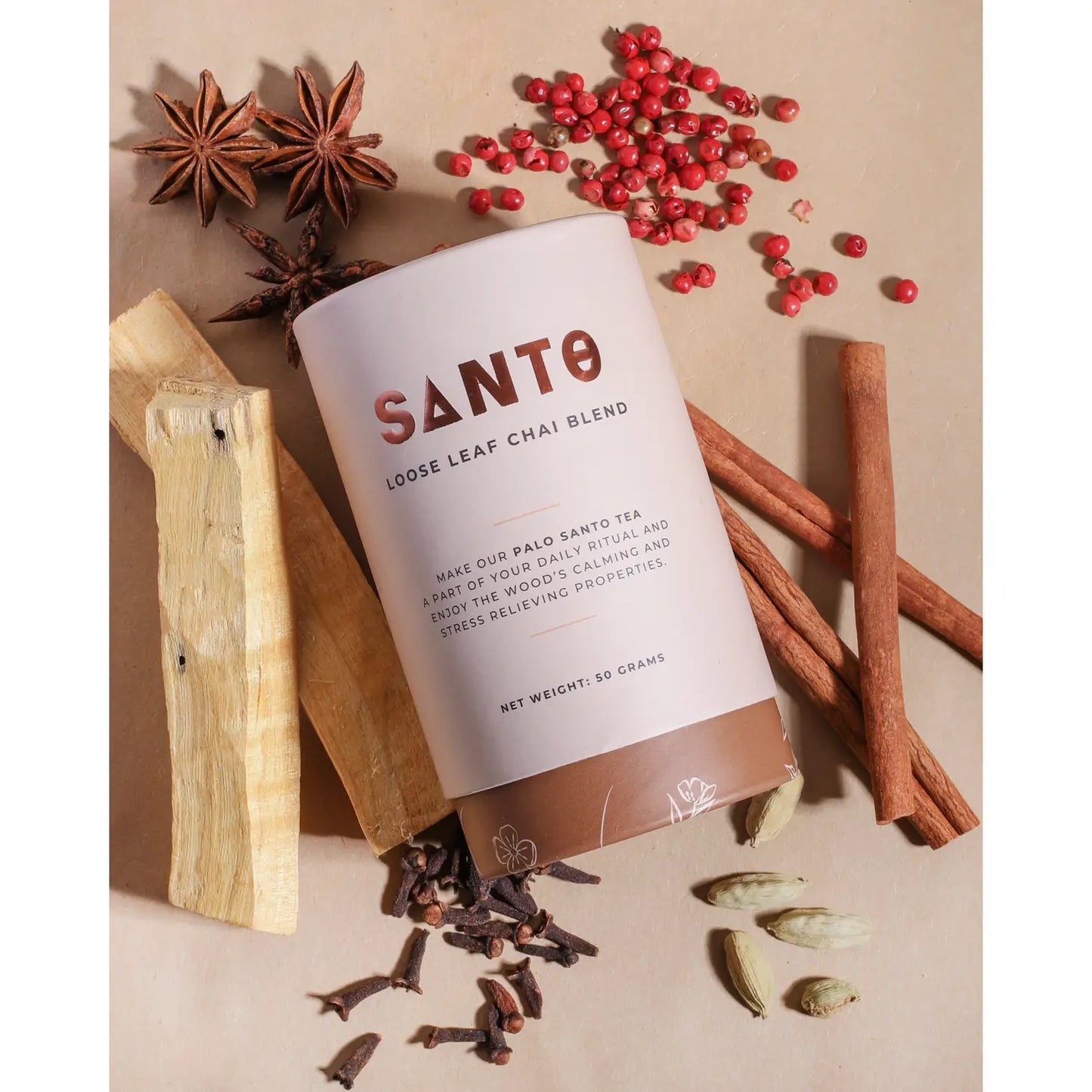 Thank you for shopping small with us!
When you shop at Redemption you are also supporting so many makers and artists that pour their hearts and souls into their craft. We make ongoing monthly donations to efforts we feel passionate about so your purchase impacts our community more than you know! How you spend is a vote for the world you want and we are truly grateful for every purchase. Thank you for being here!
our story